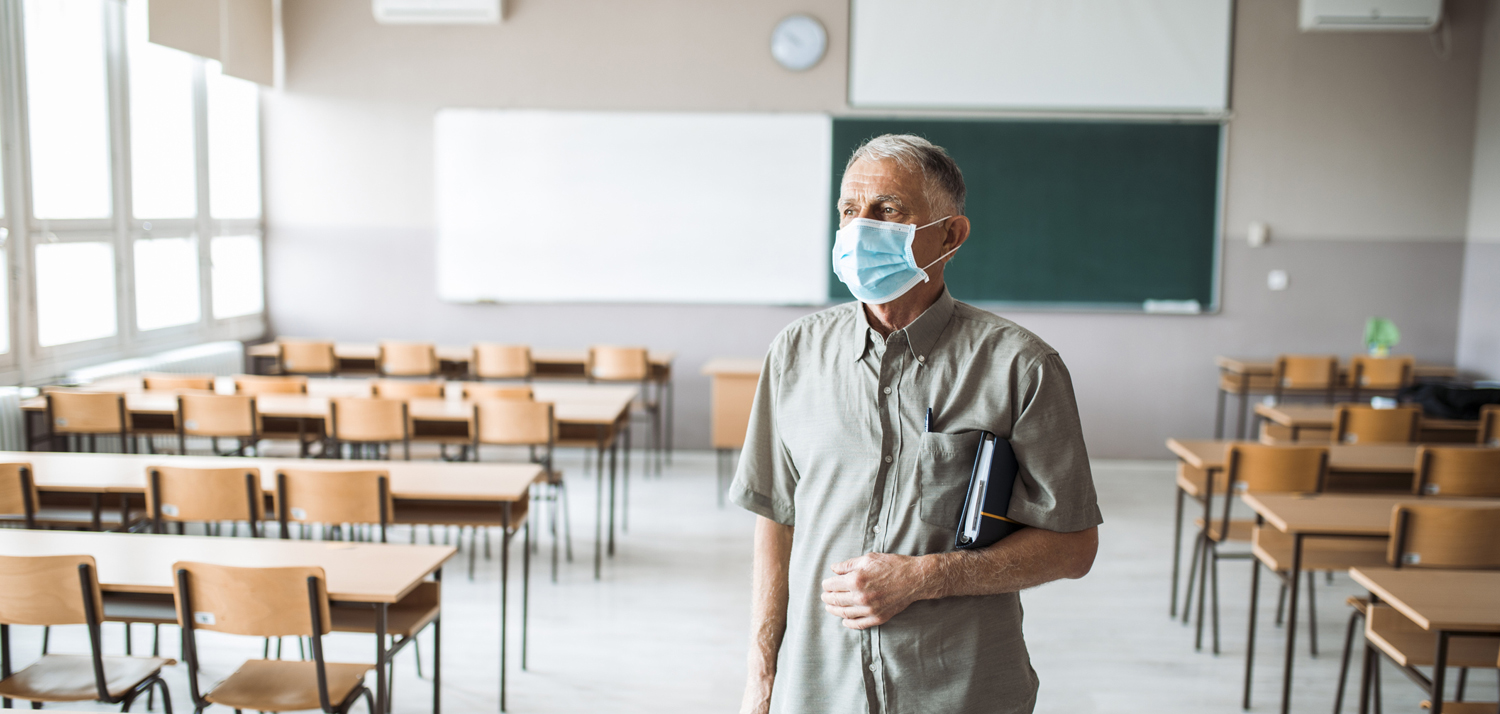 COVID-19 policy cover and support services
We would like to reassure any schools searching for a staff absence insurance provider that by choosing us you have the option to benefit from a significant level of financial protection in the unfortunate event that coronavirus continues to affect your school.
Throughout the past three years we have worked to support schools through the pandemic and as well as paying claims for staff who were unwell as a result of contracting COVID-19, we have provided cover for those suffering with symptoms.
A large number of our policy holders feel that cover for confirmed COVID-19 absences is still really important and that's why we will continue to offer schools the choice of including cover for COVID-19 in our 2023 policy.
However, we also appreciate that budget is an ongoing consideration to a school and therefore if you do not require COVID-19 cover you can make a significant financial saving on your policy premium.
As with all of our claims, we don't require any proof of a supply teacher being engaged, so how the funds are used is entirely at your discretion.
Health and wellbeing support
The recent challenging and uncertain times may have left you feeling overwhelmed, and your staff may wonder how best to maintain their physical and mental health. These concerns are perfectly normal and we want to support you through it.
As proud advocates for the great work of teachers and all school workers, we feel compelled to do our bit to support those insured members of staff who need some help or guidance around any concerns or anxieties they may be experiencing.
One of the best ways we can help is through our industry-leading health and wellbeing support service, provided by Smart Clinic. Below we detail some of the most useful services we offer to help our insured members of staff overcome how they are feeling.
24-hour helpline Provides insured members of staff with around the clock information and guidance on COVID-19, as well as access to counselling and advice on any physical or mental health issues they may be experiencing.
Counselling Your insured members of staff will be able to talk to an expert counsellor who'll help them work through any issues they may be experiencing as a result of COVID-19. All information will be treated completely confidentially giving your staff peace of mind that there is always someone available who they can talk to and trust.
Virtual GP service Our Virtual GP service mitigates the potential spread of coronavirus by allowing those suffering with symptoms to see a GP from the comfort of their own home. With hundreds of appointments available every day, insured members of staff will be able to see a fully qualified doctor almost instantly. All they need is an iPhone, Android phone, compatible tablet or computer with web access.
Simply tell us your required basis of cover and we'll provide you with an instant price